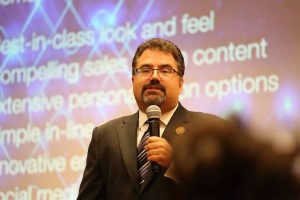 Receiving my bachelors degree in Computer Science gave me a feeling of being 10 feet tall and bulletproof! What I mean by that is… I was now a Computer Scientist! Job security and lots of money, right? I had achieved "one of" the American Dreams. The one that says to get a good education and get a good job. I had been taught by society (school, teachers, parents, peers) that getting a degree, landing a good job and working for 40 years to get that gold watch at retirement was the way to go.
So, I got the degree and I got a job right out of school as a programmer for a major oil company. I was on my way! What I never learned about in school (or maybe I just wasn't paying attention) was the concept of a "recession". The recession that started in 1991 hit the country hard and my company initiated a hiring freeze… and just 2 years later, the layoffs started. My first "downsizing".
After a couple of attempts at starting my own web development businesses, I was picked up as a contractor for a government agency. The good thing about being a contractor is that the pay is good, but the bad part is that contracting jobs are not very secure. When times get tough, the contractors are usually the first to go. And this job was no different. After two years, I experienced my second "downsizing".
Ok, I learned my lesson. No more contract work. Luckily, my resume had gotten around and I was called by a local commercial real estate company. After a stellar interview, I was hired. After one year I was promoted and moved to their Colorado headquarters. Had I finally arrived? I had a nice office, 10 employees, big bonuses. Two years went by and the management team decided to "restructure" because of the economy and the mortgage crisis. Half of the middle management staff was let go… including me.
Are you a 97%er?  Or a 3%er?
Now, there's nothing wrong with having a job when you really have to. Some people love their jobs, and some people HATE their jobs but they aren't willing to do anything to change their situation. The rare few (around 3%) actually have the desire and ambition to do whatever it takes to make that change; to give themselves and their families a new future. 97% just can't bother with the whole thing and they settle. What about you? Are you a 97 percenter? Or a 3 percenter? Take a look at your actions and your results and you'll know (if you need a push, stick with me).
For me, enough was enough. I then went on a search to educate myself about what was happening. And learn I did.
One thing I learned is that times had changed. Gone are the days where you can work for one company and retire with that same company. Today, the average employee stays at one job for only 2 – 3 years.
"The days of the safe job are over."
– Robert Kiyosaki
And there are deeper problems. The economy is hurting and there is talk of inflation, deflation, stagflation and even hyperinflation. Housing bubbles, double dipping, the mortgage crisis, the debt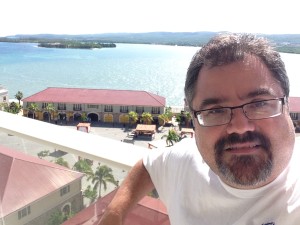 crisis, government bailouts, massive layoffs, scandals and never-ending wars. The Federal Reserve is running their printing presses at full speed and the value of the US dollar is plummeting. Consumer confidence is low and unemployment is high. Actually, much higher than the media is reporting… close to Great Depression numbers. Our 401Ks have turned into 101Ks, making retirement impossible for millions of baby boomers. It may take years, if not decades, to rebound from this mess.
I quickly came to the conclusion that Plan A was not going to be feasible. Getting a degree, getting a job, working for 40 years to get the picket fence and the gold watch are things of the past. Plan A doesn't work any more.
This is now the age of the entrepreneur. This is a time like no other. This is the best time to step out and start your own business. Not just any business, but a business that can protect your family and withstand economic turmoil and recession. It's time for a Plan B.
Plan A doesn't work any more… it's time for a Plan B.
Many years ago, a friend of mine recommended a book called Wealth Without Risk by Charles Givens, my first experience with a "wealth and success" book. It opened my eyes and I was hooked. It's amazing what they DON'T teach us in school isn't it? We aren't taught how to balance a checkbook, how to manage our finances, how to invest or how to be an entrepreneur. What are we taught? We are taught how to be a good "employee".
I kept reading and reading some more.  I became a sponge.  I began devouring all of the books, CDs, and DVDs on success, wealth, entrepreneurship and business that I could find. Through all of this studying and learning, I stumbled upon the concept of Network Marketing.
Network Marketing? Isn't that illegal? A "pyramid scheme"? Well, like most people I didn't know much about Network Marketing, and I made a lot of quick assumptions.  My mom sold Avon when I was a kid, and she did pretty well at it.  I had a few friends who dabbled in it in college and they quickly gave it up with no success. I was skeptical until I dug deeper and discovered the power of leverage and residual income. Network Marketing is a real industry and a powerful way to earn income and change your life… if you find the right company and do it right. It's not for everyone. It's only for ambitious people who truly want to help others and change their financial situation.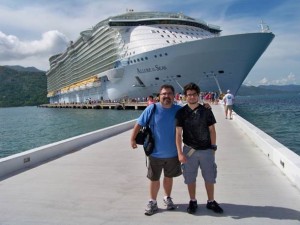 I did my research and a found a company that fits me perfectly.
This is my first and only Network Marketing company, a brand new experience for me coming from the corporate world. I had to learn the ropes and I now have a good grasp of what works and what doesn't work with this business. Like everyone, I started part time.  I was a single parent and I worked the business into the nooks and crannies of my busy life.
I built a large, worldwide business, part time, as a single parent with a full time job.  Then one day, out of the blue, another layoff.  But this one was different.  This time, I didn't need to go out and find another job.  My business was paying me enough so that I didn't have to go back to work. No more layoffs. I finally beat the system. And that's called freedom.
I finally beat the system. And that's called freedom.
Now I am a full-time, professional Network Marketer, and my goal is to help others achieve the same result.  Whether they have experience in this amazing industry or not.
When I watch others do this business, I see many of them struggling and doing it wrong, wasting a lot of time and money. They get frustrated and they quit, which gives them ammo to go back to their friends and family to tell them "you're right, those things don't work."
That's why I started this blog. To be a source and a beacon of light for people looking at this industry for the first time, to help them see what's possible. Also, for those who have been in the industry for awhile and have struggled. Maybe I can show you a different path that you haven't seen before or help you in some other way.
My main focus is to teach a good balance of the following:
Network Marketing Strategies (both ONLINE and OFFLINE)
Personal Development
Leadership
Motivation
The New Economy
Mastering some of these principles is what has helped me generate a solid residual income and a team of thousands of associates and customers around the world.
"Don't put it off. With the changes going on in our world, you may wake up one day and realize that it's too late."
– Bob Shehan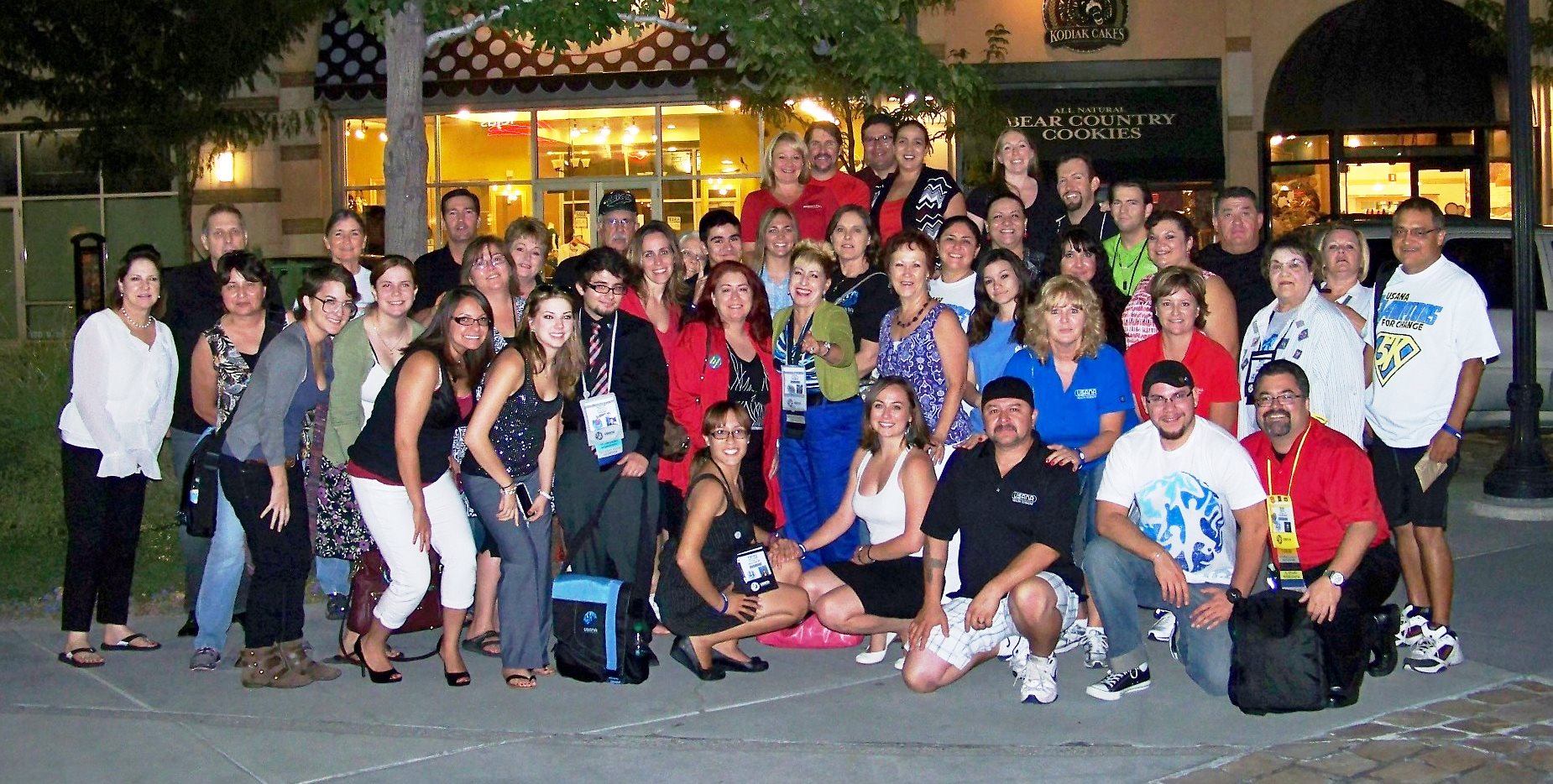 As I said earlier, Network Marketing is not for everyone. But it just might be that vehicle that can protect you and your family for years to come. A vehicle that can create a true residual income and leave a legacy for your children. A vehicle that can pay off that debt, help you take that much needed vacation or fire your boss. A vehicle that can help you achieve whatever dreams you desire. I highly recommend that you consider it. Don't put it off. With the changes going on in our world, you may wake up one day and realize that it's too late.
I have found my Plan B.  Isn't it time that you found yours?
So, whether you are looking at Network Marketing with fresh eyes and have questions, or you are a struggling veteran, stay in touch with me by following me on Twitter and becoming a fan on Facebook. Also, feel free to subscribe to my newsletter, comment on my posts and contact me directly with any questions and/or comments.
I'm not perfect. I'm still working on myself and my skills, and I'm still growing and expanding my business. But maybe I can help. Let's do it together.
Fight for your freedom, so you can live the life you deserve…
Bob Shehan